Only God knows how much time we have before the internet is unplugged.
I lost power for a short time yesterday and was reminded of how fragile modern day life really is and how unprepared most of us are for a permanently down power grid.
There are many players working on this scenario to bring America down to destruction.
Eventually I will wake up one morning to post something and it will not be possible.
America is overdue for severe judgment !
I listened to another
Skywatch / Mark Taylor youtube video
last night and these false prophets and money changers in the Temple fleecing the gullible selling books for business and profit$ are busy, out deceiving God's people.
at 25 minutes, false prophet Mark Taylor says; 'God has denied the enemy's timeline', 'and victory after victory is coming' when judgment has already begun at the house of God and America.
THAT IS A LIE
The devil has no time line, it's all in God's hands, ALL OF TIME AND ETERNITY is under God's control and He is bringing judgment on the wicked at His time.
Judgment for sin, something these charlatans make sure to hide from those they are deceiving. It's all good, no judgment for sin is their message.
I wonder if the same deceiving spirits were selling the same lie in Noah's time to the doomed souls ?
At 26 minute mark Mary Colbert says ; 'we don't believe in doom and gloom.' , 'exciting prosperous times are ahead'. The same lies the false prophets of Jeremiah's day fed the naive who wanted their ears tickled instead of the truth. The deceived who follow lies instead of Jesus fall for these grifters who are about making money off God's silly sheep.
What she is really saying is we don't really believe God's word and that He judges sin.
Mary says ; "IT'S IN THE BOOK" another words you have to buy the book to find out their secret "prophetic" information. How easily the blind are swindled.
Could you imaging any of the Apostles or early church father operating like this. No way !
Doom and gloom is unavoidable for the wicked, the apostate, backslid, worldly church, and it's on it's way.
The crafty servants of Satan told them not to worry about any 'doom and gloom'.
'The land of America is as divided now as it was before the first Civil War'
~~~
Warning - War is Coming
with the Crash of the Dollar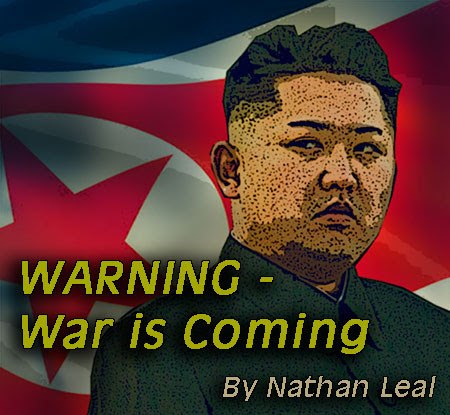 Ladies and gentlemen, as I write this, a massive psychological campaign is taking place in the West. The neocon elite have pulled out all the stops. They are using their influential resources to sell this war to you, including the news media, who are doing their part to prepare Americans for its arrival.
This report will reveal their plan for the coming war and the crash of the Dollar.
Share this very important information with you friends and family members. God Bless